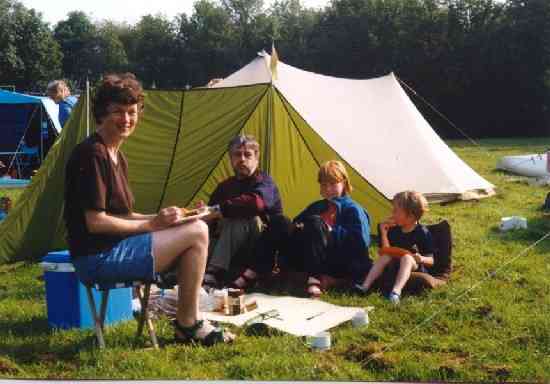 On march 14, 1999 we celebrated our 25th wedding anniversary
We are a family of four people living in the quiet little village of Den Ilp, 3 miles north of the center of Amsterdam. We live in a county called Waterland because half the country is covered with water and even the land is not very solid. You can say we live in a swamp. There is solid ground but it's 9 meters below our house. We live 1.5 meters below sea level and we are protected from the sea by dikes. When the sea rises in a storm and at high tide we are 8 meters below sea level. In our country 10,000,000 people live below sea level. The lowest parts of the country are 8 meters below sea level and they are dangerously close to the sea. The entire country is the delta of the rivers Rhine and Maas. The country owes it's wealth to the rivers. Rotterdam is the main port for all the goods going in and out of Germany. Our country is flat, very flat, as flat as a pancake we say.
Our hobby's are canoeing, kayaking, swimming and ice skating.
Den Ilp is part of Landsmeer where you can find a fine quiet campsite on a small lake at 4 km distance by bus 171 and 172 from Amsterdam Central Station.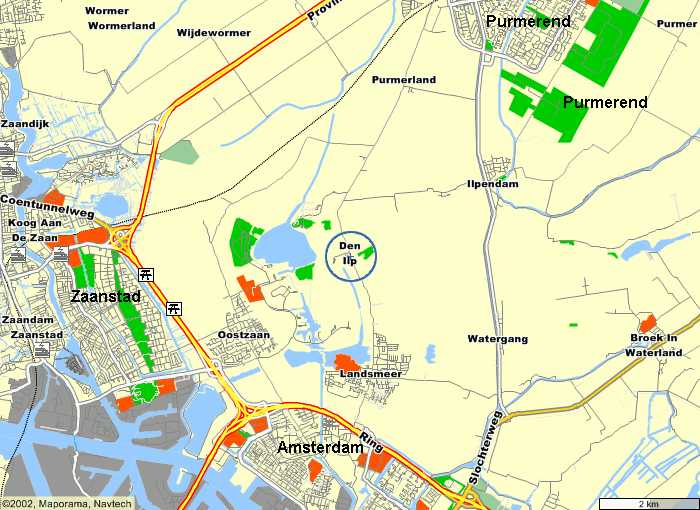 A 255Kb map of the campsite and Den Ilp can be found here